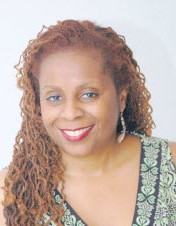 What do you want to make happen in your life in 2013?  Have you thought about it and you're not quite sure yet?  Maybe you have but you don't know what to do next. It's possible that you haven't given any thought to it at all, but now is the time!
I'm Sheila Hawkins, productivity expert and owner of Third Eye Group, and I partner with women solopreneurs just like you to help them create their clear vision for what they want in their lives, then create the goals and plan to make them happen.
Here's what I know…
You may have some idea of what you want in the coming year, but you're not sure or haven't committed to anything yet
You know what you want to make happen but you don't have a concrete, clear vision for it
You may have created your vision, but don't know what to do to make it all happen
You haven't thought about what you're going to be up to next year at all–in your personal life or in your business
Without clarity, you're not free to move forward and you'll most likely stay frustrated
If you're challenged in any of these ways, or you're struggling in another way to get clear for next year, then you're in the right place!
This year and life are moving at the speed of light and I know that you've watched it blow right on by and now you may be thinking that you could have gotten more done or having the "shoulda, coulda, woulda" conversation with yourself.  Which leaves you determined to get things on track and not start next year in this same mode.
As you go through each day time is flying by, you wonder if you can really do what you want to do; if you can really make your dreams a reality.  Well, I'm here to tell you that you can!  You're struggling because you don't have the right mix in place to create the foundation that you need to make your dreams a reality.
You're trying to build on a foundation that's not solid enough and you're missing some essential elements.
You're struggling because: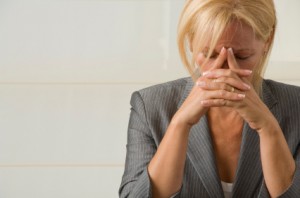 You're stuck in the "shoulda, coulda, woulda" conversation
You don't know how to make what you want a reality
Key elements aren't present
Your vision doesn't have complete clarity
The foundation you have set is weak
You know "what", but there is a lack of understanding when it comes to "how"
Don't know how to identify what's missing
Vision: 2013 is Your Solution!

For the first time, I'm having an event solely focused on helping you clarify what you want to create, then create your clear vision.  Usually this course is a component inside of another program, but now, it's available to you to help you position yourself to sit in the driver's seat for 2013.  This 3 hour intensive will help you stop your struggle.   This event is designed to be practical and fun, getting you from where you are right now to:
Getting clear about what you want to create for your life in 2013
Understanding the Law of Clarity and why clarity is so important
Identify your "Why"
How to take your dreams, passion and your "why" and create your clear vision
Set your priorities
Create your 2013 Vision Board
Set the stage for creating your plan for taking on the coming year
Join me live on Saturday, January 12th from 3:00-6:00pm for Vision: 2013 and leave ready to get in the driver's seat for 2013.  We'll take the practical steps to get you there, fill in all of the missing pieces to create your solid foundation and the bonus is that you'll have fun in the process!
Not having a clear vision is holding you hostage with the inability to move forward.  Lack of clarity is what causes so much frustration and the reason only a small percentage of people actually get where they want to.  Clarity frees you to move forward, opens the way for you and accounts for about 80% of success and happiness.
You might have started 2012 strong and been on your way (or so you thought) to making the dreams you had happen and at some point you lost steam.  It might be that you didn't know how to start.  Don't let that happen to you in this new year.  Get the clarity and focus that you're missing now so that you don't end up having the "shoulda, coulda, woulda" conversation with yourself later.
Without a crystal clear vision of what you want, how can you attain anything?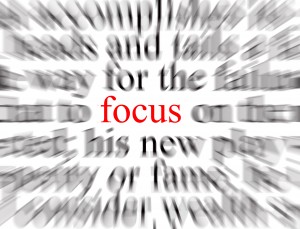 Leave this session…
Knowing exactly what you're going after in 2013 and committed to it
Ready to create your plan and get in the driver's seat
Able to start moving in the direction of manifesting your vision
Inspired to take action
With a clear daily focus–no more guessing
Armed with your vision board knowing how to use it as a tool to get what you desire
With the power to bring your vision into reality
The ability to be a magnet for your destiny
Clarity frees you to move forward and opens new doors of opportunity.  With clarity of vision, you are better positioned to be successful instead of frustrated.  Remember, clarity accounts for about 80% of success and happiness.  What could having a clear, focused vision do for you?  What would happen if you had something in place to remind you and inspire you on  a daily basis to work toward making your vision a reality?
What's possible for you in 2013?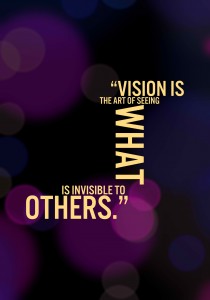 Right now you have access to everything that I've mentioned so don't waste any more time.  Get your ticket for Vision: 2013 now!   Besides all of the great benefits you'll reap and the fun that you'll have during this creation process, your ticket will only cost you $25!  That's right, just $25 for this event.   All you have to do is show up with the intention of creating your vision for 2013.  I'm providing all of the materials that you'll need.  Let me remind you that I've never made this available like this before.  Usually this is part of one of my larger, more involved programs, but I'm making it available to you now.
Create your vision for 2013
REGISTRATION IS NOW CLOSED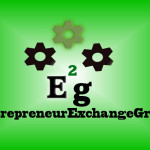 Sponsored by Angeline Lawrence CEO, Entrepreneur Exchange Group